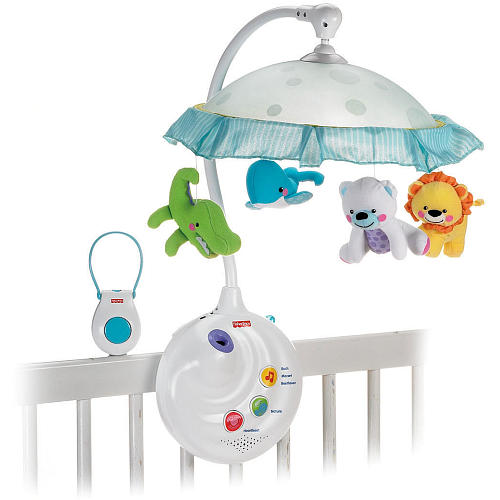 If you are asked to vision a baby's room in your head, what is the one thing that pops first into your head?  Is it the crib?  If you are asked to just visualize the crib in detail in your head, what would your mind see?  Would you have a mobile above your crib?  There are so many different mobiles out there today.  The themes are endless.  Crank the mobile up and it moves.  When the mobile moves a sweet musical song plays.  What if I told you that modern art brought about the baby's mobile?  I know….I know….who can understand modern art?  It makes no sense.  It can look like gibberish.  It looks like anyone can do it.  In fact, many would say a three year old could do it.   Monkeys, elephants, and seals have done it.  Why do we place so much importance on it?
Alexander Calder brought us the mobile.  He comes from a family of artists who encouraged him from an early age.  He earned an engineering degree, and as a young adult, he worked several jobs as an engineer.  He eventually went back to art in his late twenties, and the world was never the same.  Our sweet babies have been lulled to sleep because of his creations.  There is a sense of comfort and peace to harried parents when the mobile is cranked up that the baby will rest.
Mr. Calder's art can be found in many of the worlds museums today.  If you are interested in seeing his exhibition locally, you can go to the National Gallery of Art in Washington D.C. which is a hop, jump, and skip away from the Smithsonian.  Like the Smithsonian, it is free.  The staff is friendly and knowledgeable.  A docent provides tours to explain what you are looking at and how it came about.  It's a great way to spend an afternoon in D. C.
Cynthia
Wilkes MD
Stafford
Womens Health Associates